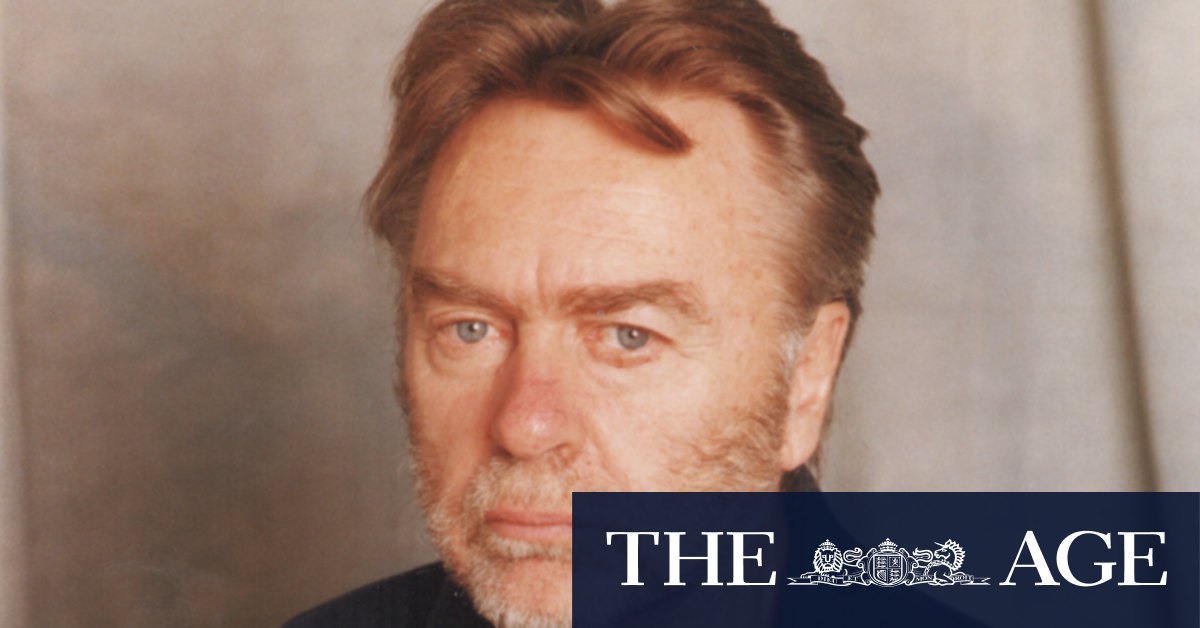 highly regarded writer on Italian society
The scandal entered the Vatican as Roberto Calvi, the head of his favorite bank, Ambrosiano Bank, fled to London and was found hanged under the Blackfriars Bridge. Alleged collusion with Cosa Nostra, the Sicilian Mafia, brought Christian Democracy Prime Minister Giulio Andreotti to a lengthy trial, in which he was ultimately acquitted.
While working hard on his reporting, Desmond threw himself into many circles. A good tennis player, he won local amateur tournaments and played a respectable match with Rod Laver. Having played for South Melbourne, he helped found the Italian national cricket team and accompanied them to a match at Lord's. In 1971 he played a small role in a motion picture comedy starring Claudia Cardinale and Alberto Sordi, about a lone Italian migrant in Broken Hill and his mail order bride.
He met and befriended other Australians living in Italy, such as writers Martin Boyd and Shirley Hazzard and painter Jeffrey Smart. He was a generous guide to visitors. They included priests like Edmund Campion, who arranged for an impromptu baptism of newly born Donatella with a book and borrowed clothes, and Mark Coleridge, now Archbishop of Brisbane.
Barry Oakley, the playwright and novelist, remembers Desmond on his first day at Christian Brothers School in St Kilda in 1941, and accompanied him to college. They hitchhiked in Queensland and at a cranky moment by the side of the road, waiting for a lift, started an unnecessary scuffle, encouraged by nearby junkyard workers. "What is it anyway? Asked a fattener. "The role of the Symbolist movement in modern poetry" was the answer. Desmond and Oakley have been friends for life.
Mainly, at the University of Melbourne they joined the circle of Vincent Buckley, the poet and reader of English literature, who was also the friendly leader of the Newman Society, a liberal Catholic group considered "with some disfavor" by Daniel. Mannix, Archbishop of Melbourne. Perhaps that is why Desmond would later impartially report the dissensions in the Church. He took no sides in his "culture wars," says Campion.
Archbishop Coleridge first met Desmond in 1980 during the first of three spells at the Vatican and played cricket with him in the Doria Pamphilj XI, named after their home ground in a large estate turned into a park. "Even in his middle years, he was a crafty left arm finger spinner and a hard-hitting middle-order hitter," Coleridge said this week. "He also had a great time in the very motley group of a team that won the Premier."
On subsequent visits, they still met. "We were talking about Italy and Australia; he would ask me to take a critical look at the manuscript he was working on; and he was gently trying to pump me up for Church news in Rome or at home. I would speak more freely to Des than to most because I could trust him and because he was not some kind of ideological warrior.
Desmond recently wrote primarily for The Sydney Morning Herald and Age, but said he fought to keep publishers interested in Italy, beyond "Mafia, trivia and Vatican" clichés. He was perhaps more comfortable in journals like Griffith Review, who published in 2004 his long article on Value from an Expat Perspective.
His own literary output included biographies of the Italian figure of the Eureka Stockade rebellion, Raffaello Carboni, one of whom was a finalist for Age book of the year in 1983 and the other won the Calabria award in its Italian translation in 2008. This year alone he saw his ambitious novel The soothsayer comedy – on a reincarnated Dante Alighieri back after 700 years and guided to Rome by an Italian-Australian journalist.
His wife Gegi died in 1996. Desmond followed her on November 24 of that year, 18 days before her 92nd birthday, and was entitled to a funeral mass in Italian and English in Rome in the ancient basilica of Santi Silvestro e Martino ai Monti. He is survived by Kieran, professor of mathematics at La Sapienza University in Rome, and Donatella, journalist like him, who covered the Balkan wars, and five grandchildren.
Hamish mcdonald